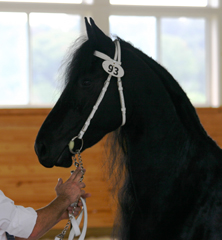 On September 18 we went to Iron Spring Farm, Coatesville, PA, for the KFPS/FHANA/MAFA Friesian keuring. We had a 3 YO Sape mare, Lillee DCTF, and a 2014 Sape filly, Trudee DCTF, both out of our ster broodmare, Wiestke Janke V. to present. I felt none of the horses there showed well that day, as the triangle was very small. Trudee earned a 2nd premium in the weanling filly class and Lillee had a 3rd premium.
Lillee already drives and is in foal for April 2015, so we'll lightly start her under saddle until December when she goes on maternity leave.
Trudee will be weaned and continue her natural horsemanship education.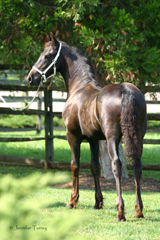 Lillee DCTF



3rd

Premie 2014 Sape 381 filly
out of Wietske Janke V, ster

For Sale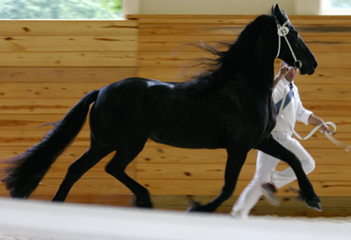 Keuring Photos by Jennifer Terrey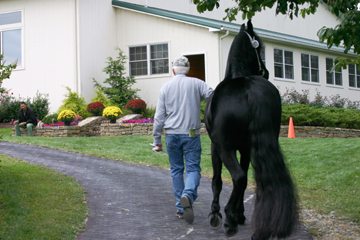 Trudee DCTF



2nd

Premie 2014 Sape 381 filly
out of Wietske Janke V, ster

For Sale