Dreams Come True Farm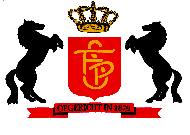 2012 Susquehanna Valley Whips & Wheels Show Photos
June 22-24, 2012 Lycoming County Fairgrounds, Hughesville, PA



We attended this show for the opportunity of Sjaantje's being able to take 3 FEI # 9 driven dressage tests in our quest to obtain the FPS/FHANA driving prediate sport title for her. Show management was willing to allow us to drive the FEI test 2 additional times! As a bonus we decided to complete the horse driving trial, which gave Sjaantje the chance to also enter a cones class and an obstacle marathon course. What fun--in the marathon section I had my first navigator experience-- a bit more exciting than sitting aboard as a groom in the dressage tests.


Created on August 2, 2012 by Gail Aumiller, and last updated August 2, 2012.