Dreams Come True Farm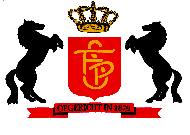 2012 My Ladys Manor Driving Club Show Photos




Brodie, Sjaantje, and myself winning the
Carriage Dog class.
My favorite class of the
show season, and we are
so proud of Brodie!


September 16, 2012
York County Park, PA



This was my first time showing at this show, but I had been there years ago as a passenger in a presentation carriage driven by a Friesian gelding. I was looking forward to driving in 2 classes new to me--a presentation drive and carriage dog. It was also only my second ADS carriage pleasure show, so I was able to compete as a novice driver.

It was also the first time I showed locally, and with it being an hour drive from Carlisle did not have to stay over night, nor hire a barn sitter.











This was the first event I attended this year without
my trainer, Suzy Stafford, and my success here is
certainly a tribute to her training skills.
















Created on January 1, 2013 by Gail Aumiller, and last updated January 1, 2013.