Dreams Come True Farm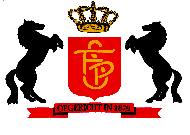 2012 Keystone International Livestock Expo Open Horse Show Photos







September 29-30, 2012
Farm Show Complex
Harrisburg, PA



I have been attending equestrian events at this venue since I was a child, never thinking that one day I would be showing here! With Harrisburg less than 20 miles from DCTF for the first time I had the opportunity to show our magnificient Friesian driving mare to local equestrian exhibitors. There were only 2 driving classes, so we studied the prize list for other suitable classes and found 2 costume and 2 leadline classes. With over 1200 entries this was a huge show for the western and hunter/jumper crowd, and with us being the only Friesian there, making us stand out.
It was also the first time I showed in my "back yard," making it easy for friends to come out to support us and for us to tend to our barn chores and other horses.



| | | |
| --- | --- | --- |
| | | |
| | This was the first show for my dear friend Alice's 6 YO granddaughter, Grace, Mechanicsburg, PA. It was also the debut of the period costume I had gotten at Martin's Carriage Auction in the spring and fit Jodi Van Sprang, Harrisburg, PA, perfectly. Jodi is a beautiful rider and has always shown Sjaantje well. | |
| | | |
| Jodi, Grace, & Sjaantje pose for a ribbon photo | Thomas & Grace visit Sjaantje in her stall | Gloria spiffs Jodi & Sjaantje up for their entrance |
| | | |

Created on January 2, 2013 by Gail Aumiller, and last updated January 2, 2013